Today is when the fates decide
Written & Directed by
Maria Wilson
Produced by
Hannah Whitney, Tess Harrison, Maria Wilson
Starring
Will Harrison, Maria Wilson
Cinematography by
Seamus Mulligan - Ferry
Original music by
Sarah Goldstone & Will Tendy
Penelope is a modern day witch - a Venefica, to be exact. Today, in the middle of an isolated forest, she must endure the mystical rite of passage that determines whether her abilities will be used for good or for evil.
Venefica is Maria's debut short film - shot on a micro-budget of $1000, and filmed deep in the Adirondacks alongside two other short films by co-producers Tess Harrison and Hannah Whitney.
It had its international premiere at the Fantasia Int'l Film Festival, as part of the first ever "Born of Woman" shorts block- a program made entirely of female-directed horror films. Since then, it has screened at over 25 festivals, won 4 awards on the US festival circuit, and was licensed to stream online via Shudder.
Using minimal dialogue, high stakes, and a runtime of just over 7 minutes, Venefica provides a short, yet thrilling, "coming of age" story. It highlights the lengths we go in order to feel like we belong, the sense of agency we have over our own uncertain futures, and puts the old adage "mother knows best" into an entirely new light.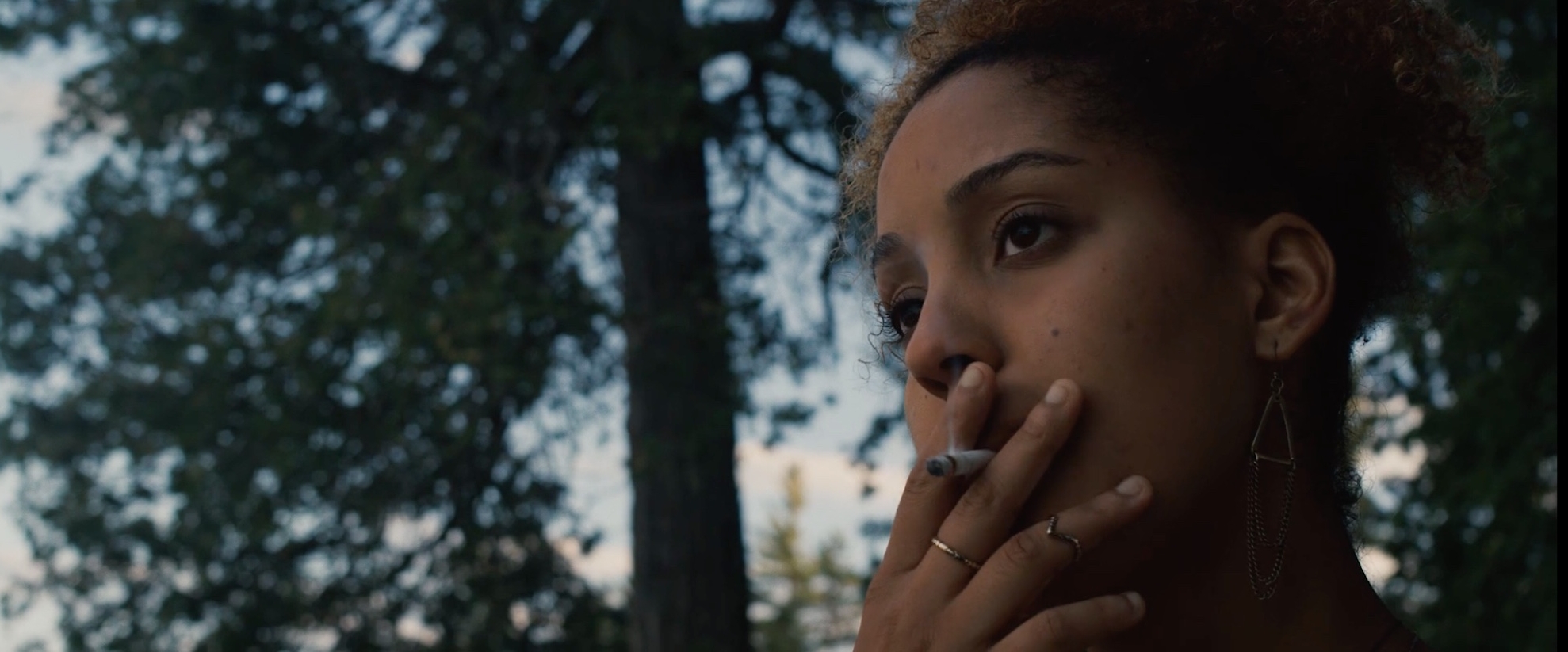 "Fantasia's Born of Woman shorts program was the best horror shorts block I've ever seen."
-Ryan Turek, Blumhouse
"Winner of 4 awards on the US festival circuit, Venefica's uneasy charms herald an extraordinary debut for writer/director/ producer Maria Wilson, who also stars."
- Mitch Davis, Fantasia International Film Festival
FANTASIA INTERNATIONAL FILM FESTIVAL 2016 - INTERNATIONAL PREMIERE, IN COMPETITION
ETHERIA FILM NIGHT 2017-2018 INTERNATIONAL TOUR
RIDGEFIELD INDEPENDENT FILM FESTIVAL 2017- OFFICIAL SELECTION
WOMEN'S INDEPENDENT FILM FESTIVAL 2016- WINNER BEST DIRECTING
ST. LOUIS INTERNATIONAL FILM FESTIVAL 2017- IN COMPETITION
CITIZEN JANE FILM FESTIVAL 2016- OFFICIAL SELECTION
HOLLYSHORTS MONTHLY SCREENINGS 2017- IN COMPETITION
PORTLAND FILM FESTIVAL 2016- IN COMPETITION
MORBIDO FILM FESTIVAL 2016- OFFICIAL SELECTION
NASHVILLE FILM FESTIVAL 2016- OFFICIAL SELECTION
DAYS OF THE DEAD CONVENTION 2017- OFFICIAL SELECTION
OMAHA FILM FESTIVAL 2016- OFFICIAL SELECTION
Final Girls Berlin film Festival 2017 - official selection
INTERNATIONAL HORROR HOTEL 2016- NOMINEE BEST LEAD ACTRESS
INTERNATIONAL HORROR HOTEL 2016- WINNER BEST SUSPENSE/THRILLER SHORT
NITEHAWK SHORTS FESTIVAL 2016- OFFICIAL SELECTION
EL DORADO FILM FESTIVAL 2016- OFFICIAL SELECTION
JUGGERNAUT SCI-FI & FANTASY SHORT FILM FESTIVAL 2016- WINNER FEMALE FILMMAKER AWARD
CRYPTICON SEATTLE HORROR FESTIVAL 2017 - OFFICIAL SELECTION
BOSTON SCI-FI FILM FESTIVAL 2017- OFFICIAL SELECTION
BROOKLYN HORROR FILM FESTIVAL 2016- OFFICIAL SELECTION
LA FEMME INternationaL FILM FESTIVAL 2016- OFFICIAL SELECTION
LITTLE ROCK PICTURE SHOW 2017- IN COMPETITION
ANOTHER HOLE IN THE HEAD 2016- OFFICIAL SELECTION